Project Manual and Guidelines on Dyslexia in the workplace published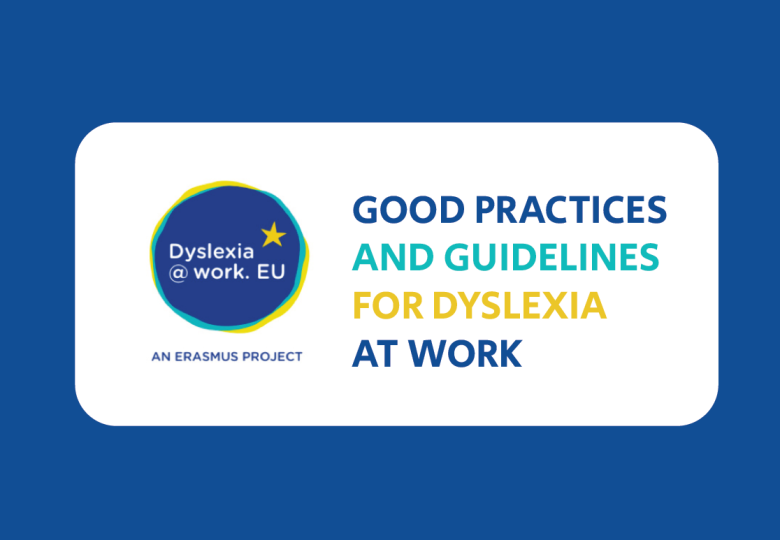 We are delighted to share the outputs of the final phase of our project, a manual and practical guidelines on dyslexia in the workplace. These have been informed by the earlier research phases of our project and aim to provide operators (counsellors, recruiters, employers, HR managers, public institutions, etc.) with the appropriate tools to identify and enhance the real potential of dyslexic workers. We hope these new resources are helpful in developing awareness and supporting the implementation of strategies to support dyslexia inclusion in workplaces across Europe.
The manual and guidelines are available to download below in English, Italian and French.
Project Manual – FRENCH (coming soon)